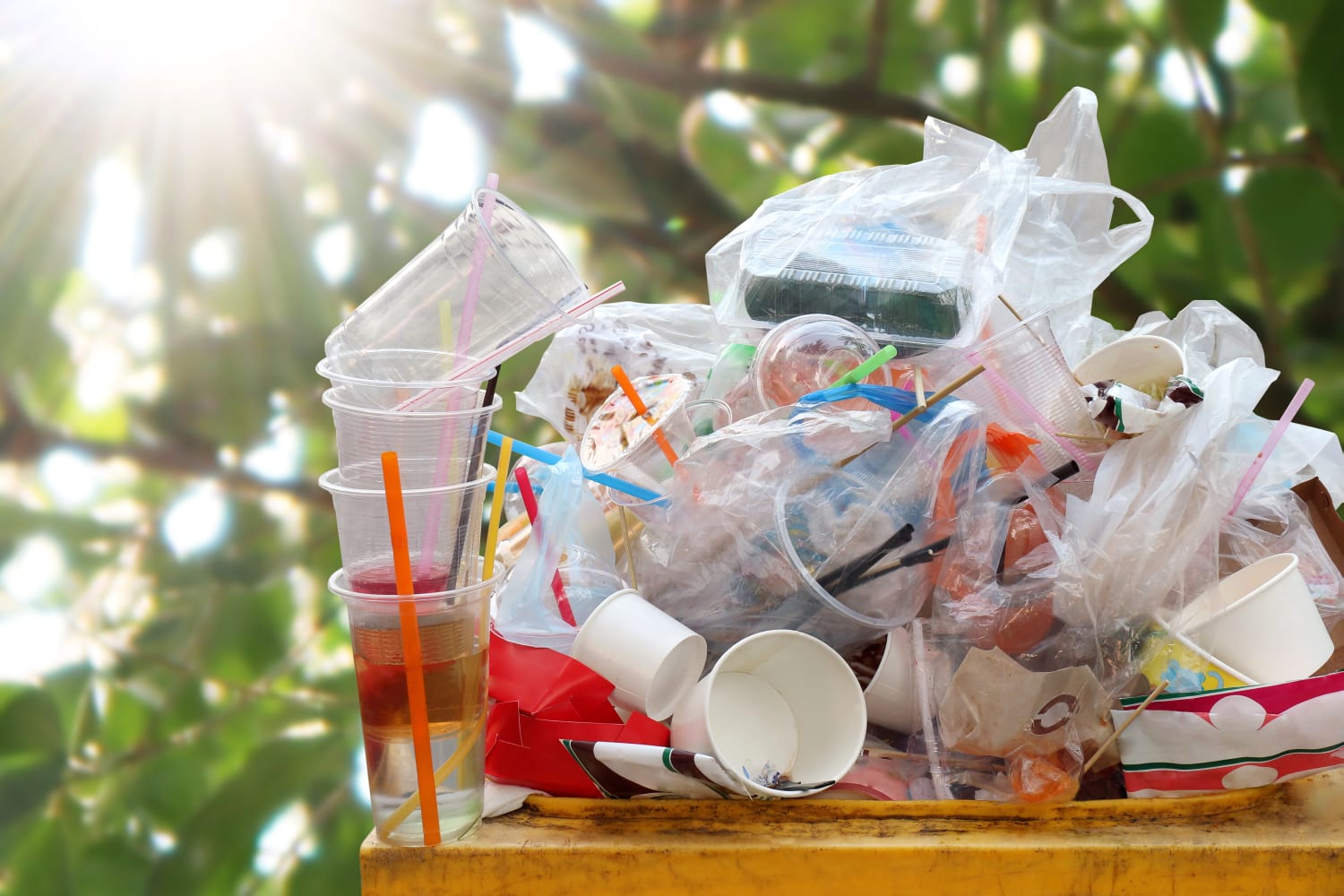 Australians are amongst the highest rubbish producers all over the world. Every year, Australian households, shops, industries and construction sites generate a staggering amount of rubbish. While a good amount of this rubbish is recycled, a lot of it ends up reaching landfills.
As the owner of 4 Waste Removals, I have been involved in the Australian waste management industry for several years now. Today, I will offer ten surprising household rubbish statistics that you need to know. Hopefully, when you're done reading this article, you'll realize the importance of engaging in proper rubbish removal Brisbane.
The average Brisbane household generates approximately 460kg of household rubbish in a year. This equates to 34 wheelie bins of rubbish being generated by a household every year.
Over 20% of the total household rubbish generated in Brisbane is food waste.
Australia generates over 53.7 million tonnes of rubbish every year. Of this rubbish, about 22 million tonnes ends up being dumped in landfills every year.
Australians are the second highest rubbish producers in the world – we produce around 2.1kg of rubbish every single day. Queenslanders produce even more at 2.3 kg every day.
47% of the rubbish generated by Australian households is organic rubbish, while 23% is cardboard and paper waste.
Aussies take recycling very seriously. We recycle 60% of our household rubbish, while 40% is sent to landfills. 97% of Australian households engage in recycling their rubbish.
About 91,000 tonnes of recycled material is collected from Brisbane households every year. This material is recycled to create new paper, cardboard, metal, glass and plastic products.
Over the last six years, 4,844 tonnes of e-waste have been collected for recycling in Brisbane.
6,974kg of rubbish was collected in the 2018 Fraser Island K'gari Cleanup. This rubbish was cleaned up entirely by volunteers over the course of a weekend.
China has been a consumer of our plastic recyclables. However, the recent bans in China will make them less dependent on our products.
These statistics go to show that while rubbish is a problem in Australia, we're also doing fairly well with recycling. And, as a responsible citizen, you should do what it takes to ensure that you remove your household waste in a proper and environmentally-friendly manner. For this, you can count on our experts at 4 Waste Removals.
As a leading waste management company, we offer a full range of waste removal services across Brisbane Southside. If you're looking to remove household rubbish properly, you can hire one of our junk skip bins or hire our hands-on waste removal service. We'll ensure that your waste is properly removed while making the process efficient and affordable for you.
Conclusion:
Australia produces a massive amount of rubbish. The average Brisbane household generates 460kg of rubbish every year, 20% of which is food waste. In total, Australia produces more than 53.7 tonnes of rubbish of which 22 million tonnes reach landfills. We produce about 2.1kg of waste every day, which is the second highest in the world. 47% of our household rubbish is an organic waste while 23% is paper and cardboard waste. We recycle 60% of our household waste, which equates to about 91,000 tonnes of recycled materials every year. We've also collected good amounts of e-waste and rubbish over the past few years.
With recycled Australian products being banned in China, we must do everything we can to tackle our rubbish problems. For this, you should always engage in proper rubbish removal Brisbane with our expert services at 4 Waste Removals.
To hire our skip bins or hands-on waste removal service, get in touch with us today!
---
*Please Note: Prices mentioned in this article may not be accurite at the time of publishing or viewing and will not be honoured. For current pricing, always refer to the prices quoted when ordering.